Simple Practices for Spring Nourishment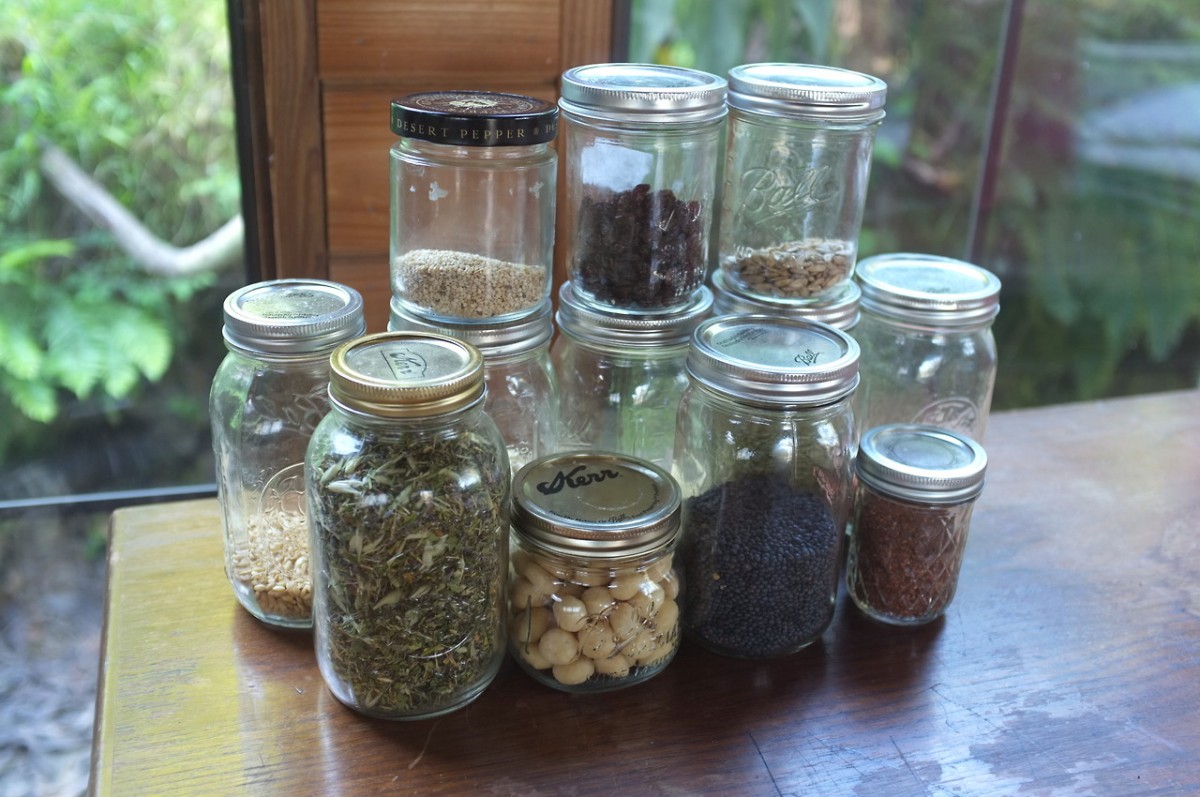 Spring is setting in and as a pisces, I am feeling right at home with the bursting wildflowers, cool evening breeze and the non-stop soaring hawks. Everything around me is pulsing with energy that its hard not to soak it all in and feel renewed in the process.
The past few weekends have been devoted to being outside, running around in the woods and just exploring the natural lands of Florida. My friends and I can't get enough of the wild horses at Paynes Prarie, hiking through the pine flat woods  and finding secret paths through finger-like mangrove branches revealing salty marshes, perfect for cooling off.
All this traveling around can make eating well and feeling nourished difficult. Even when I eat out at a decent place, I never feel quite the same as when I make food for myself. So I found that with a little planning, eating well and inexpensively, whether traveling or not, doesn't have to feel like a burden.
I depend on a few simple practices to help meals come together in minutes which keeps me going throughout the week and eating well when I'm on the road. For me, preparing foods before hand, allows more freedom in the kitchen to experiment with different flavors and combinations because cooking time is no longer the main factor. And when I prepare food with my own hands, I feel so much more nourished and I see it as an act of love for my body, mind and spirit.
Above all, I just function better. When I'm hungry I get irritable and moody and I can watch a pattern of emotions ensue. Starchy, sweet deliciousness is what I reach for, but end up paying for it later when I'm completely drained of energy. Instead of going on this roller coaster, I give myself the gift of simple meals that I prepared ahead of time that are not only good for my body, but taste delicious.
// Soaking grains and legumes //
Traditionally, grains and legumes were soaked before being cooked to ensure easier digestion and easier access to their nutrients. These types of food are actually seeds, and have enzyme inhibitors that prevent the seed from sprouting in unfavorable environments.
So in order to help break down the inhibitors, like phytic acid, simply soak the desired amount of dried grains or beans overnight in warm water, with 2 tablespoons of either vinegar, lemon juice, whey, buttermilk, or yoghurt.
In the morning, after at least 7 hours of soaking, rinse the grains or beans well and cook. Keep in mind that soaking in this way will reduce the cook time, which is another wonderful benefit of this practice.
Dried grains and legumes for the pantry:
basmati rice, brown rice, buckwheat, quinoa, millet, bulgur
garbanzo, cannalini, black beans, heirloom beans, pigeon pea, kidney beans, green lentils, red lentils
These are regulars in my pantry. I keep them on hand and usually make a batch of grains and legumes to use in meals throughout the week.
I like to store them in glass jars, which makes them easy to distinguish and keeps them fresh. Buying bulk is great because it costs less than buying canned goods and you don't have to wonder about the preservatives in the canning process.
// Dressings/ Spreads/ Herbed Oils //
Having these ready to grab from the fridge adds so much flavor to the simplest meals. Eating healthy doesn't mean food shouldn't taste good. I'm much more apt to eat this way when there are layers of flavor and texture. And I enjoy using fats to serve as a vehicle to incorporate other medicinal herbs that support vitality.
Herbs powders are used a lot around here.  They are a big component in getting herbs into my food rather than getting them by preparing a tea or infusion. I love adding them to nut butters, yogurt, dressings, milky beverages, and smoothies.
Some of my go-to powdered herbs are:
< Ashwaganda- Withonia somnifera > adapotgenic herb used for helping the body/ mind with stress, nervous exhaustion, rejuvenate for muscles and bone
 < Astragalus- Astragalus membranaceus > energizing and tonic herb, especially for the spleen and lungs, builds immunity, great for chronic imbalances
 < Reishi- Ganoderma lucidum> builds the immune system, has anti tumor and antiviral properties
 < Greens powder > spirulina based, rich in B vitamins and protein
 < Maca- Lepidium meyenii> adapotgenic herb used to increase energy, balance hormone levels and mood
Ideas for how to use herbal powders: 
Greens Powder dressing- simple way to get more spirulina into your day without compromising the taste of your salad.  Start by adding a teaspoon or more to your favorite vinaigrette recipe and keep a jar ready in the fridge.
Magic Sauce - simple olive oil drizzle, great for sautéing, adding to soups, stir frying rice or veggies, pan frying beans for extra flavor (recipe here)
Medicated Ghee- adding tasty herbs into a healthy fat when cooking or  sautéing. I've been addicted to Maca ghee lately.
Zoom Balls- great as a snack, to spread on sprouted grain toast, or to throw into your morning smoothie
// Fresh Staples //
Seeing a fresh array of veggies in the fridge always gets me in the mood to prepare something delicious. I've listed a few of my go-to's that can be used in any meal but highly suggest keeping fresh herbs around all the time. They just add so much flavor and freshness with such little effort.
Tip: To keep herbs fresh, snip the bottom of the stems and keep in a jar or glass in a little water either on the counter or covered in the fridge.
greens- kale, collards, dandelion greens, salad greens mix
fresh herbs- parsley, dill, cilantro, thyme, rosemary, basil
fruits -seasonal
carrots- great for quick soups and snacks
seasonal vegetables
chesse - feta, raw goat
yogurt, raw milk
raw nuts & seeds
// Freezer/ Fridge ready // 
These are some essentials that help make soups come together in minutes. They add so much flavor and nourishment without having to take hours to prepare.
- Bone broth (recipe here) -  great for quick soups
- miso paste - great for quick soups, dressings, roasting veggies
- local organic meats
 ▽ Warm Paprika Chickpea and Feta Salad△
This recipe incorporates soaking beans, fresh herbs, and adding medicinal herb powders to meals. Lately, I've been making this salad for lunch and I enjoy every bite. The salty creamy feta combined with the paprika toasted garbanzos, makes this a meal I crave. And I throw it all together in the morning so I'll have something delicious for lunch. 
INGREDIENTS
1 TBS magic sauce (recipe above)
1 cup soaked, cooked garbanzo beans
2 handfuls of mixed salad greens
fresh herbs, chopped, I like cilantro and mint
greens dressing to taste (recipe above)
crumbled feta to taste
METHOD
In a saute pan, add the magic sauce and heat on medium. Once the oil is hot and aromatic, add in the garbanzo beans and fry for 3-5 minutes or until their skins are nice and golden. Allow garbanzos to cool for a minute then toss them in a bowl with the mixed greens and feta. If eating right away, add in the dressing, or if taking as a meal for later, store the dressing in a small container until ready to eat.
Serves 1 person as a meal or 2 people as a side dish.
 This recipe is just the jumping off point.  Another way I make this salad is by using rice instead of garbanzos. Adding in crunchy chopped nuts or hemp seeds is also really good. Or try it with a fried egg on top for more protein and a good brunch option. 
To new adventures and eating well with a view,
-Sarah
photos by Sarah Benjamin & Summer Singletary